Are you a visual storyteller, photographer or artist working on a relevant social issue in the Balkans (Albania, Bosnia-Herzegovina, Bulgaria, Croatia, Greece, Kosovo, Moldova, Montenegro, North Macedonia, Romania, Serbia and Slovenia), and do you have a great idea for a visual project that needs funding? Then you may be eligible for the VID Grant.
The VID Grant supports emerging visual storytellers, photographers and artists from the Balkans to create or complete a compelling, non-stereotypical and unconventional visual story or project on social issues relevant to the Balkan region. The winners of the VID Grant are selected by an independent, international jury of professionals within the photography industry. Scroll below to see this year's jury composition.
With the VID Grant we look to support work at the intersection of photography and social justice – related to issues such as: social taboos, human rights, the environment, the rise of extremism, ethnic minorities as well as other under-represented themes across the region. See here the 2021 VID Grant winners.
0
0
The VID Grant includes:
Cash Prize of 1.500 Euro
A cash prize to boost support for the winner to further develop, produce and complete a visual project or body of work.
Mentorship Prizes (mentors will be announced by June 2022)
The VID Foundation for Photography will select world-renowned professionals from the industry to be the mentor over the course of 6 months, based on the winners of the VID Grant. This 6-months bespoke mentorship will take place through multiple interactive online sessions and will enable regular feedback and critique on your work. The mentors will guide you in all aspects of the creative process: from concept development, practical advice on photographing, to editing and sequencing, to the process of discovering and making a long-term project that you're passionate about.
This Prize is made to suit the needs of the VID Mentorship Grant winners, whether that be publishing or editing a project with a view to making it into a book or developing your personal or editorial projects. This mentorship will help you to identify next steps in the production process of a long-term or personal project. The mentors will be announced once the selection for the VID Grant has been made by mid 2022. The mentorship will serve to help emerging artists to build a solid regional and international network.
Curated Online Presence
An online showcase of the finalists on the VID Foundation for Photography website and other social media platforms of partner organisations. The winning projects, will be featured and promoted on the VID Foundation's website in order to connect these stories form the Balkans to a regional and international network.
Exhibition (to be confirmed)
The winners are exhibited in 2021, in the Netherlands as well as in the Balkans. The purpose is to show the winning work to a broader international public in order to promote new, untold perspectives and representations of the social, cultural and physical landscape in the Balkans.
0
The VID Grant is open to all emerging visual storytellers, artists and photographers from and/or based in the Balkans, regardless to age, gender, sexual orientation, ethnic, religious, racial or any other affiliations. Please see below the Terms & Conditions for a full list of the VID Grant eligibility criteria.
Entries are welcome from anyone from the Balkans who works with an image based practice. The VID Grant is inclusive and selected work will be chosen based on the quality of the submission rather than the status of the photographer.
o
Downloads
0
Deadline for applications was on Friday, 18th February 2022 at 17:00h (Amsterdam time). All application were sent to [email protected]
The jury meeting was held in May 2022 and the winner and mentorship prizes will be announced by July 2022.
0
Terms & Conditions
Applicants must comply with the following criteria:
the work must the applicant's own intellectual property;
photographers working with cross-media and immersive practices are encouraged to apply as long as photography is at the basis of the work;
you can apply with work as a collective, as long as you make that clear in the Application Form;
the applicant is an emerging photographer or emerging artist based in one of these countries: Albania, Bosnia-Herzegovina, Bulgaria, Croatia, Greece, Kosovo, Moldova, Montenegro, North Macedonia, Romania, Serbia and Slovenia;
citizens of these countries temporarily resident elsewhere in the world are eligible to apply, but their story should be related and relevant to the Balkan region;
applicants must be 18 years of age or older;
practitioners working in a range of photography fields such as portraiture, landscape, documentary, contemporary art and architecture are welcome to apply – provided the work is relevant and fits the mission of the VID Foundation for Photography;
the work proposed is created in the Balkans and is relevant for the context;
the work proposed is related to or pertaining to a relevant social issue in the context;
the work proposed must be new, or if already started, then not yet completed, and not older than two years;
only one project entry per applicant is allowed;
applications must be submitted within the given deadline. No exceptions will be made for late submissions;
due to the large number of applications, unfortunately it is not possible to provide personalised feedback or explanations for applicants related to decisions;
all submitted work should follow a code of ethics, as outlined by Photographers Without Borders;
all proposed work must be relevant to the mission of the VID Foundation for Photography;
all winners of the VID Grant and their winning work will be published on the VID Foundation for Photography website and social media;
by submitting your application you agree to these Terms & Conditions.
Any questions regarding the Terms & Conditions or Selection Process which have not been answered here can be sent to [email protected]
0
Copyright & Use of Images
the VID Foundation for Photography may use the images of the VID Grant winners only upon written permission by the photographers/artists listing the copyright and the appropriate credits for the work;
upon agreement, the visuals will be used to promote the VID Grant and the work of the VID Foundation for Photography internationally and for fundraising purposes;
the permission given to VID Foundation for Photography to use visuals will not be transferred to any third parties without the prior written approval by the artist/photographer.
0
Selection Process
The selection will be made by:
an international Jury composed of experts from the industry with understanding of the Balkans;
the founder of VID Foundation for Photography serves as Secretary to the VID Grant Jury – and therefore does not have voting rights in the Jury;
the Jury will select the VID Grant winners based on then quality of the work, artistic merit, motivation of the author, novelty of approach and relevance of the theme.
o
Jury Members
The 2022 VID Grant Jury members are:
Noelle Flores Theard, Chair of the VID Jury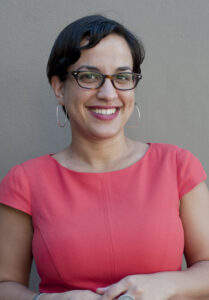 Noelle Flores Théard has been the senior digital photo editor at The New Yorker since 2021. She was the program officer at Magnum Foundation from 2016 to 2021, and is a co-founder of FotoKonbit, a nonprofit organization created in 2010 to engage and support Haitians telling their own stories through photography.

Demet Yıldız Dinçer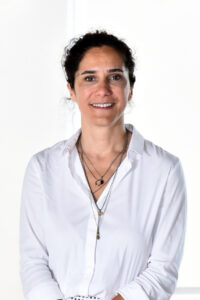 Demet Yıldız Dinçer is based in Istanbul, Turkey and the Photography Department Manager at the Istanbul Museum of Modern Art. She taught several courses on art at the Sabancı University and continued her career in contemporary art at the Istanbul Biennial before taking up her current position at Istanbul Modern in 2015. In addition to curating photography exhibitions, Yıldız Dinçer contributes to various publications and holds jury membership and nominator positions at various international photography festivals and events.
Emilia van Lynden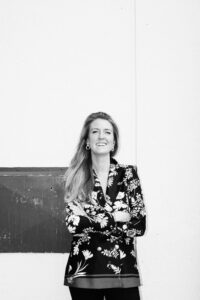 Emilia van Lynden is Head of Marketing, Communication and Publications at Manifesta Biennial, one of the leading biennials for contemporary art and urbanism. Her professional engagement with photography began with Unseen Photo Fair & Festival. Emilia joined the Unseen team in 2013 as the VIP relations assistant. Soon afterwards she took on the role of Head of Exhibitor Relations and Content Development and became Artistic Director of the Fair, Festival and Platform in 2017. Her primarily role at Unseen was to create a platform which would showcase and nurture emerging photographic talent.
In 2019 she wanted a new challenge, and left Unseen to work independently as an art consultant. In August 2019 she took on her current role with Manifesta. She is currently working on the 14th edition of the European Nomadic Biennial, Manifesta which will take place in the heart of the Balkans, in Prishtina, Kosovo from the 22nd of July until the 30th of October 2022. 

Ferdi Limani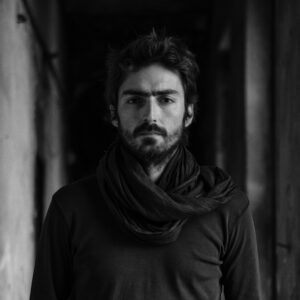 In the late 90's when his birthplace was in the middle of atrocities, Ferdi realized the importance of documenting history. After journalism studies he begun working for daily newspapers in Kosovo and collaborated with international news agencies. His work culminated when he was commissioned by the government of Kosovo to document the independence declaration. He produced work for various French and international media in Europe, Middle East and the Balkans. Besides his freelance work he is photo editor at Kosovo2.0 and contributor for Getty Images. 
Gili Crouwel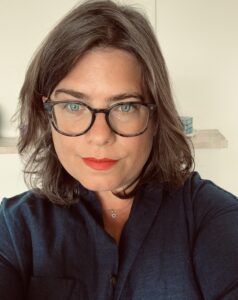 Gili Crouwel is the director and founder of The Gallery Club, a nomadic platform for photography based in Amsterdam, organized around exhibitions, curated dinners and events. Every edition of The Gallery Club explores the work of a wide range of Dutch and international photographers through a different theme. The Gallery Club organizes exhibitions in Amsterdam, Miami, Chicago and Los Angeles. Gili is also a freelance fundraiser and works for a different range of cultural institutions, artists and designers, who are looking for (project)funding. She also works at Fonds Kwadraat where she's responsible for their private donors circle, organizing events and communication. Gili lives and works in Amsterdam.
Kadir van Lohuizen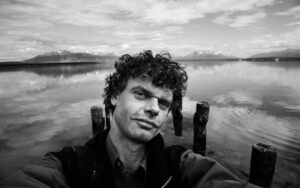 Kadir van Lohuizen is a prolific visual author who covered conflicts and relevant social issues all over the world. He is probably best known for his long-term projects related to issues such as the rising of sea levels, the diamond industry, global conficts and migration. He started to work as a professional freelance photojournalist in 1988 covering the Intifada. Kadir has received numerous prizes and awards in photojournalism, among them the World Press Photo prize and the Prix Carmignac for Photojournalism. He has also published a number of book which have shaped photojournalism as we know it today: "Via PanAm", "Rivers", "Aderen", "Diamond Matters, the diamond industry", etc. in 2007, Kadir and a number of other international visual authors established NOOR Images: a global, multilingual collective of highly accomplished journalists, authors, photographers, artists and filmmakers documenting, investigating and witnessing our world. Kadir is a frequent lecturer and photography teacher and is based in Amsterdam. 
Lars Lindemann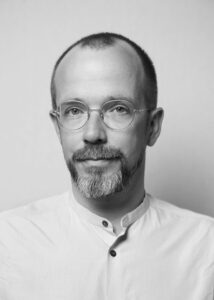 Lars Lindemann is the director of Photography and deputy visual director at GEO and PM. After studying geography, history and education, Lars Lindemann became a self-taught photo editor, photographer and curator. After joining GEO in 2008, he became the magazine's director of photography and deputy creative director in 2015. Since 2020, he has been overseeing the GEO and PM family of magazines' photo department. Parallel to his journalistic work Lars Lindemann has taught photo editing at the University of Applied Sciences and Arts in Dortmund, Germany, and curated photo exhibitions. He has been a reviewer and jury member for various national and international photo contests, including the Canon Ambassador Program Review Panel and the World Press Photo Contest in 2020 and 2021. Lindemann's and his colleagues' work has earned several awards from the Lead Academy, German Art Directors Club and a Pictures of the Year International Award for Best Use of photography in a print magazine. In 2019, he became an appointed member of the German Photographic Society DGPH. Lars is one of the founders of the Hamburg Portfolio Review. 
Sumeja Tulić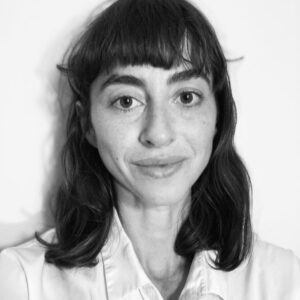 Sumeja Tulić is a Bosnian-Libyan writer and photographer. She writes on arts, culture, and politics. She has been awarded the Magnum Foundation Fellowship for Photography and Human Rights, and her photographic work has been exhibited internationally. 
0
Header image: Bela pčela (ongoing project): "A letter and a family tree written by my distant relative. In the letter there is a mention of a foremother from whom our whole family originated". Novi Sad, Serbia 2020 © Marija Mandić (2021 VID Grant Winner)
"This project depicts a story of the first female figure in my ancestry whose name was omitted from the kinship due to its patrilineal structure, and whose identity I aim to revive in the project".
© 2020 VID Foundation for Photography. All rights reserved.